AT-004 is a topical solution uniquely engineered to revolutionize the treatment of multiple skin disorders, starting with our lead indication, acne vulgaris—a long-term inflammatory condition affecting over 600 million people globally.
By leveraging an innovative acetylcholinesterase inhibitory mechanism, AT-004 is set to redefine industry standards with a rapid, comprehensive treatment.
AT-004 targets the root cause of inflammation in the skin
1 Applying AT-004 inhibits an enzyme acetylcholinesterase that releases acetylcholine
2 Acetylcholine binds to and activates nicotinic receptors.
3 Nicotinic receptors send signal to shut down synthesis of inflammatory cytokines
AT-004 prevents inflammation from occurring and alleviates it if it already exists. Once the skin inflammation is eradicated from the skin the symptoms disappear, returning the skin to a normal healthy state. AT-004 is unique in targeting this mechanism and has shown no observed side-effects.
1
Multi-indication versatility
AT-004 has demonstrated efficacy across a wide range of skin disorders—all tied to inflammation, with a clear pathway from acne to psoriasis, atopic dermatitis, and rosacea.
2
Unrivalled safety profile
Our studies strongly indicate an effective treatment without side-effects and a proven suitability for use during pregnancy, enabling long-term compliance and trust.
3
Rapid clinical efficiancy
AT-004 offers transformative dermatological results in as little as 4-6 weeks, encouraging sustained usage, boosting patient satisfaction.
Don't just take our word for it
"We are seeing strong efficacy signals for the AT-004 cream in patients we have treated with facial acne as well as other skin disorders, such as psoriasis, rosacea, and atopic dermatitis. I believe that for the facial acne indication for AT-004, we are likely to have a product that has comparable efficacy or better than that of isotretinoin and without the side-ffects we are seeing from the isotretinoin family of drugs."
Dr. Bardur Sigurgeirsson, Professor at the Department of Dermatology at the Faculty of Medicine, University of Iceland, and Principal Investigator at the Dermatology Center in Iceland, articulates the unmatched potential of AT-004.
Our partners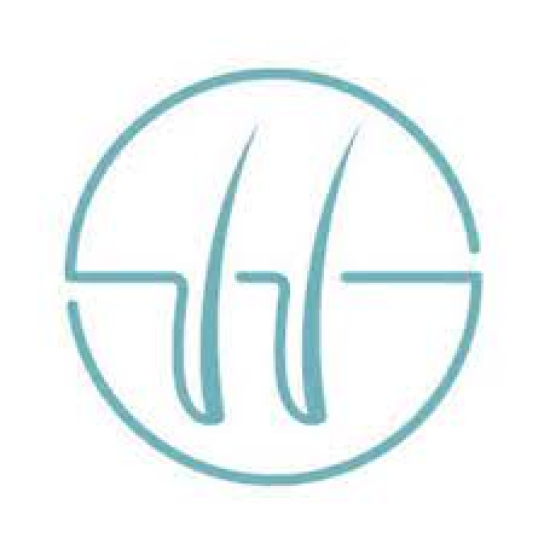 Dermatology Center of Iceland

Riverside Law

Vistor

Tioga Research

Charles river

Regenold
Acne is a persistent skin condition primarily triggered by the accumulation of dead skin cells and excess oil within hair follicles, which often become breeding grounds for skin bacteria. The hallmark signs of acne include the appearance of blackheads or whiteheads, the emergence of pimples, an oily skin texture, and in some cases, scarring. The condition is often linked to genetic factors, though external triggers like cosmetics, food allergies, poor cell turnover, and underlying health issues also play substantial roles.
The impact of acne transcends skin-deep concerns, posing significant psychological challenges including increased anxiety, depression, and diminished self-esteem. It's imperative to address not only the cosmetic aspect but the comprehensive adversities associated with acne. AT-004, our pioneering topical solution, targets the inflammatory roots of acne and other skin disorders, aiming to revolutionize skin treatment, restore self-esteem, and significantly mitigate the holistic burden carried by individuals affected by such conditions.
650 MILLION
people are affected by acne worldwide
8th
MOST COMMON DISEASE WORLDWIDE
80-90% of teenagers are affected by acne during adolescence
Dr. Bardur Sigurgeirsson
Dr. Sigurgeirsson is an experienced dermatologist and a leading KOL across multiple dermatologic disease areas, including acne, and a principal investigator (PI) at Iceland's Dermatology Center. He received his medical degree at University of Iceland and completed his training in dermatology at the Karolinska Hospital in Stockholm.
Dr. Charles G. Chavdarian
Dr. Chavdarian is an experienced industry consultant, specializing in pharmaceutical R&D, analytical R&D, formulation/manufacturing, QA/QC, and regulatory CMC. He received his B.S. degree in chemistry from the University of Michigan, Ann Arbor, and his Ph.D. degree in organic chemistry from the University of California, Berkeley, followed by a postdoctoral appointment in pharmaceutical chemistry at the University of California, San Francisco Medical Center.
Barry Calvarese
Calvarese has 30 years of experience as an executive in the pharmaceutical, industry. His areas of expertise include Phase 1, 2, and 3 clinical trials, protocol design and implementation, investigator and patient recruitment, clinical data analysis and interpretation. He has participated in more than 100 IND submissions and at least 15 drug approvals for both small molecule and biological drugs. Calvarese holds an M.S. degree in Epidemiology, Clinical Research from the University of California, Los Angeles.
Dr. James E. Sanders, D.V.M., Ph.D.
Dr. Sanders is leading, independent consultant for the pharmaceutical industry. He has led the non-clinical toxicology development of numerous products from IND through marketing approval. Dr. Sanders holds diplomate of the American Board of Toxicology. He received a DVM and a PhD in Veterinary Toxicology from Ohio State University and trained in Veterinary Pathology at the Walter Reed Army Institute of Research. His career in big pharma expands 26 years, including executive management roles at Merck, Rhone-Poulenc Rorer, Aventis, Sanofi and Johnson & Johnson.